The 6th Balkan Venture Forum – COINVEST edition ended with great success. A total of 300 participants from 25 countries, including 70 investors and 55 startups, gathered in the halls of the Perla Casino Hotel. Circumventing the risks of the gambling tables, investors flocked into the main hall to seek better investment opportunities where startups from the entire region of South East Europe took the stage to pitch their business ventures. The teams had qualified after a rigorous pre-selection process and went through a training pitch session the day before the Forum. The Forum saw also a great number of inspiring presentations by successful entrepreneurs and investors, such as Torbjorn 'Toby' Jorgensen (Federation X and the Ten Legions) from Sweden, and Baybars Altuntas (president of the Business Angels Association) of Turkey, insightful roundtable discussions about topics, such as 'Open innovation in corporations: Internal and external startups' led by Branislav Vujovic from Austria (New Frontier Group) and 'What can startups expect from an accelerator?' led by Adriane Thrash (InnovationFarm) from Greece, and many more. Representatives of European institutions, such as the European Commission and the European Investment Fund were present as well as officials from the Slovenian government that participated in a High Level Policy meeting where urgent topics were discussed, such as possible ways how to improve the appearance of the region of South East Europe on the international investor map and how to foster the important role of Business Angels in this region.
SEERC is the Greek partner in the EU co-funded project VIBE (Venture Initiative in the Balkan Europe) that co-organised the Balkan Venture Forum. Although in spite of their excellent performance in a very strong competition there was no Greek startup among the winners, in the end all participants from Greece agreed that it was a unique and precious experience.
Congratulations to all the winning startups: Slovenia: Edgar, Kanas, Adora, GoOpti, Sensilab, Kinestica, Doctrina; Luxembourg: Sensilab; Italy: DiabetesLab, and Hungary: HandInScan. The Balkan Venture Forum will take place again in 2015.
Participants of SEERC's Greek delegation at the 6th Balkan Venture Forum in Slovenia on 12-13 Nov 2014 agree: It was a great experience!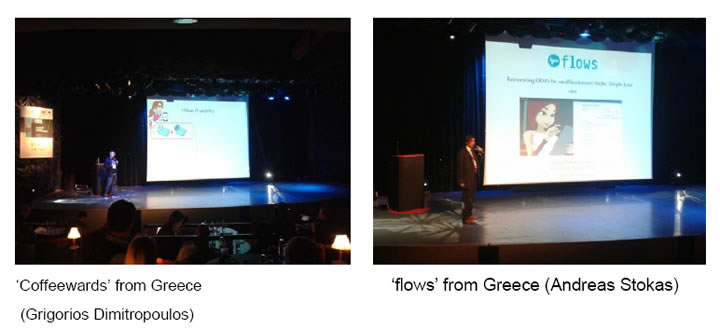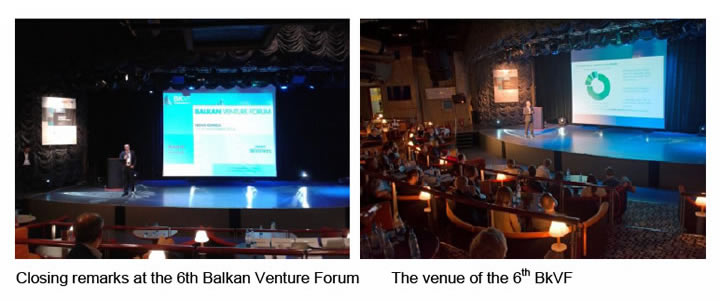 VIBE (Venture Initiative in the Balkan Europe) is an EU co-funded project in the framework of the 'SEE Transnational Cooperation Programme' with the primary objective to support facilitation of innovation and entrepreneurship in the region of South-East Europe. VIBE (www.vibeproject.eu) aims at fostering the creation and growth of innovative SMEs and start-up companies through a large array of actions and tools, such as the online directory of key stakeholders in the SEE entrepreneurial landscape.