This is the winning photo that managed to collect 281 votes. Nastasija Stosic won an iPAD through the Facebook photo contest run by our research centre.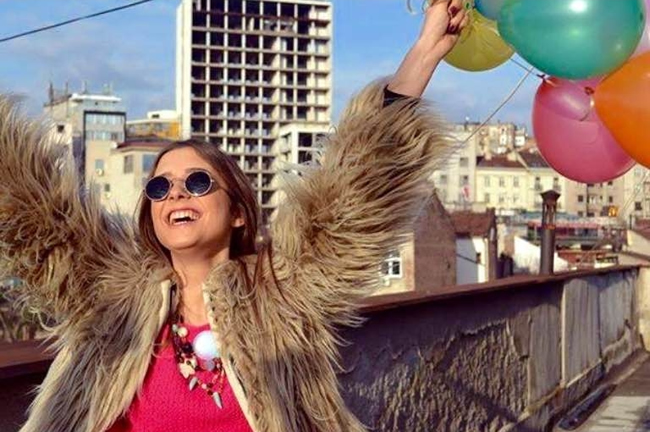 The contest took place on the occasion of the celebrations of SEERC's 10th anniversary and Nastasija , 1st level student at the BA (Hons) in Business Studies at the International Faculty won the photo contest!!
Mr. Nikos Zaharis, Director of SEERC congratulated Nastasija and he also took the opportunity to discuss with her the winning photo as well as her views on her studies at the International Faculty and her career aspirations after graduation.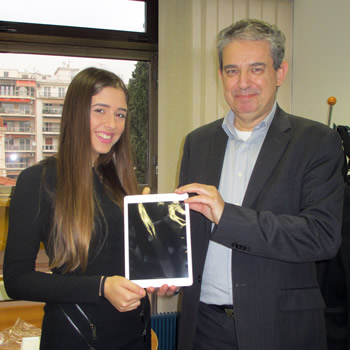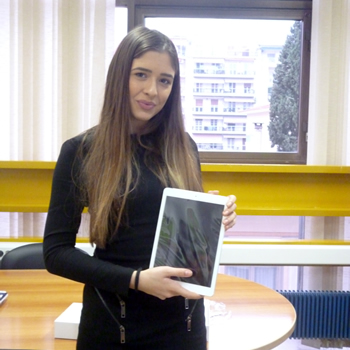 "I am really happy people liked my photo and of course I am happy for winning the iPad! The photo was taken in Belgrade on top of a building two years ago on a day that I was having real fun with my best friend. Actually she took that photo of me and I have nice memories from that day. I thought the photo was suitable for the contest as it has bright colours, balloons – that I adore – and a big smile. I chose the caption 'Smile, can change the world' because I believe that sometimes that's all that it takes to change the world: a warm smile!, said Nastasija.