A public engagement event with the NGO ZΩH – JETA and more generally, the members of the Albanian-Greek community in Thessaloniki and Northern Greece was successfully hosted on Friday the 8th of December at the International Faculty of the University of Sheffield.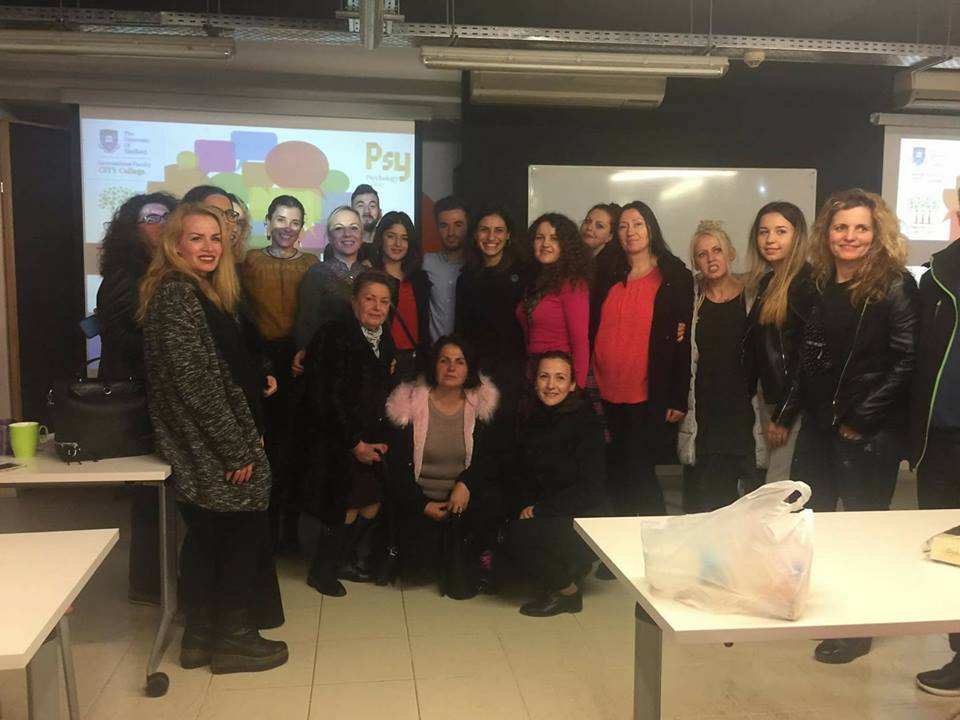 Professor Vivas and Dr Chrysochoou, coordinators of the Bilingualism research group at the Psychology Deparment, discussed with the public their research findings on the effects of bilingualism on a person's life (at the cognitive, emotional and health levels), as well as the impact that relevant research can have for policy making in the education and health domains.
We would like to especially thank NGO "ΖΩΗ" – "JETA" for supporting the organization of the event and for participating in the bilingualism studies conducted at the department. Their participation has been crucial to our research, and thus we felt it was important to communicate our finding back to the community.