"Tell me what you want me to do, but don't tell me how to do it"
The South-East European Research Centre (SEERC) and the Chamber of Commerce and Industry of Thessaloniki (#ΕΒΕΘ) co-organized an informative event entitled "Working with Millennials and Generation Z: A new beginning or the beginning of the end?" on Monday, March 27, 2023 at the Conference Hall of the Thessaloniki Chamber of Commerce and Industry, in the frame of the ESMERALD project, funded by the EU Erasmus+ program. The event was held in collaboration with the Exporters' Association - SEVE.
In the era of the digital content and in order to strengthen SME's competitiveness and resilience, in the post Covid 19 era, Prof. Leslie Szamosi, professor at City College, University of York Europe Campus provided an insightful presentation describing the needs of different generations working in the organizations and how to manage multi-generational workforces with a strong emphasis on Millennials and Generation Z.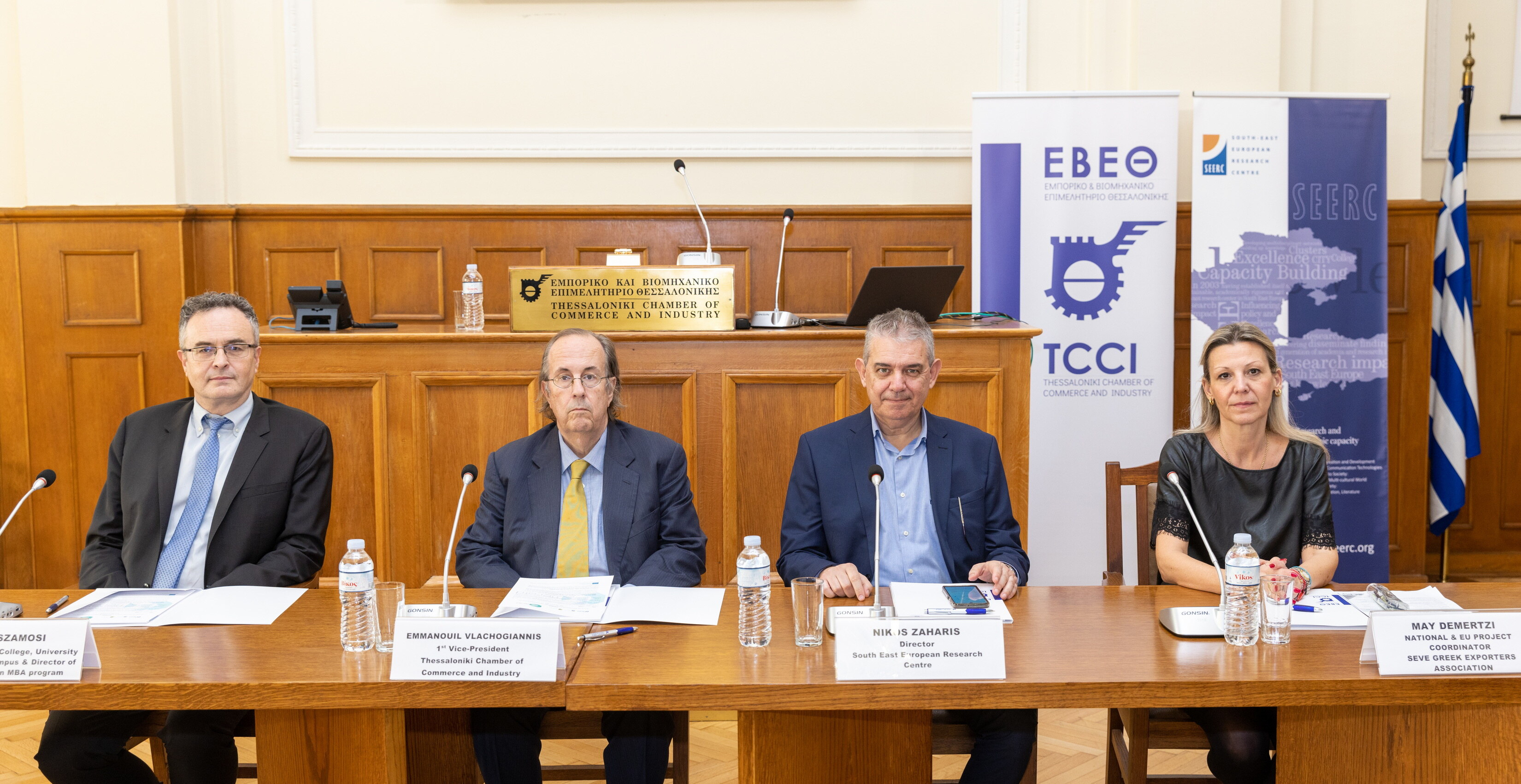 The next coming up generation of leaders and employees is Generation Z, who want their opinion to be heard in the workplace, to have a quick impact in the workplace and they like to work more independently than collaborative.
"Generation Z is still inspired by an entrepreneurial spirit, but they are often more intrapreneurial than entrepreneurial".
The training material on SME resilience after the pandemic can be found at https://esmerald.eu/toolkit.php