CITY College, University of York Europe Campus organised a "Neuroscience Week" which was held during May 16th to 19th 2023, introducing neuroscience and presenting the new Applied Neuroscience Lab to students and staff. The main aim of this event was to highlight the importance of neuroscience into academic research, while also familiarizing CITY College's students and staff to the Neuroscience Research Centre (NEUREC) laboratory facilities and neuroscience devices.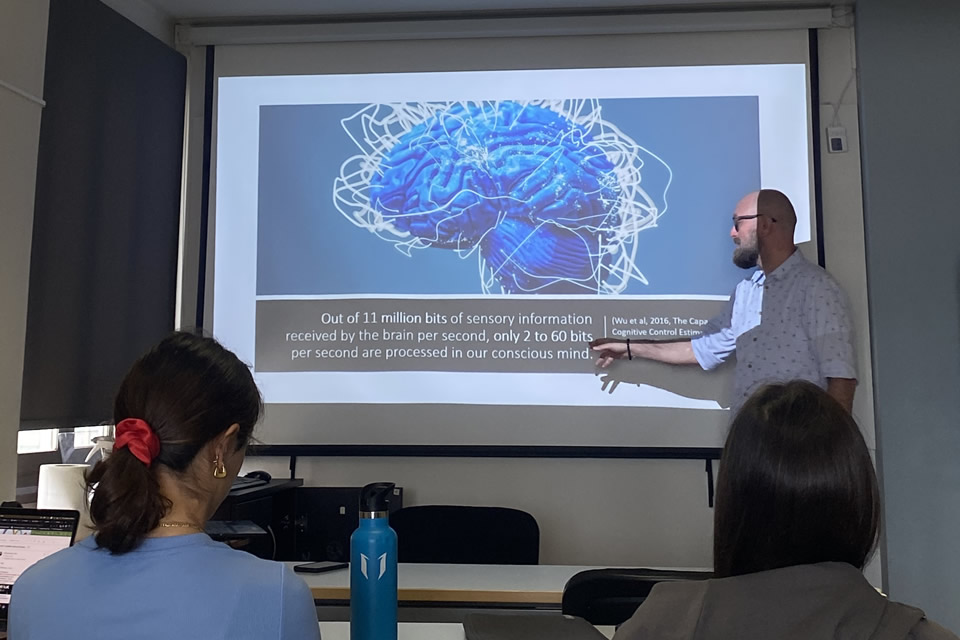 Throughout the week, a diverse range of activities, presentations, and events took place, including engaging talks. Additionally, participants had the chance to join a live demonstration of an EEG setup at our Neuroscience Lab, Stress session (physiology) and Neurofeedback demonstration, as well as an Eye tracking & EEG demonstration at Applied Neuroscience Lab. During the last days a variety of presentations and talks were held from remarkable speakers.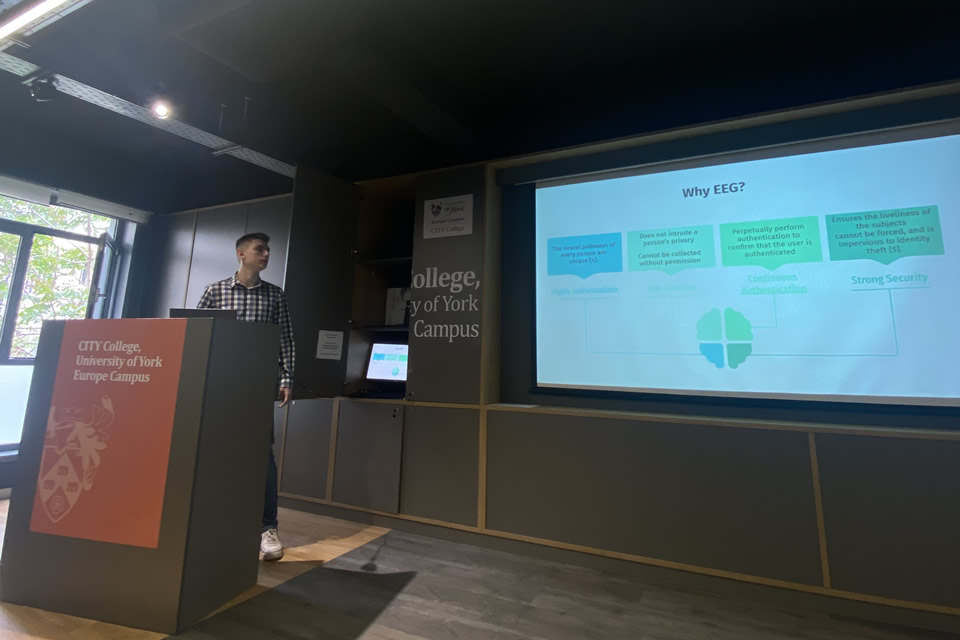 Dr. Nikolaos Dimitriadis and Prof. Alexandros Psychogios provided a very interesting presentation on Neuromarketing. Mr. Tron Baraku explained how the EEG Fingerprint can be a stepping stone into Cybersecurity, Dr. Manousos Klados explained through his presentation the how the Neuroscience applications can affect our everyday life and last but not least Dr. Kiki Koutmeridou gave a very insightful presentation regarding Nudging Behaviour.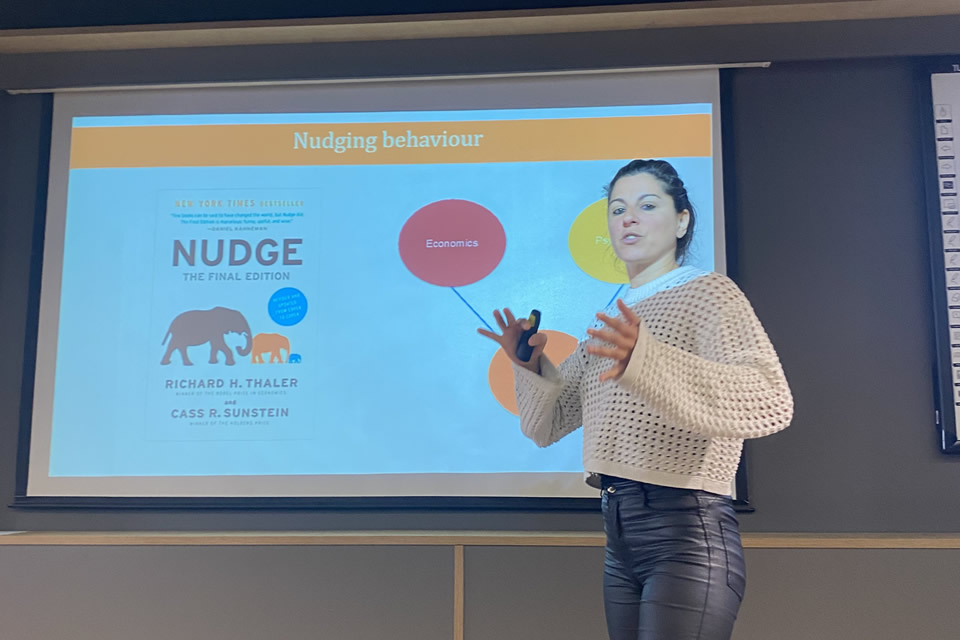 The Neuroscience Week concluded successfully while students became actively engaged in the week's activities.
https://york.citycollege.eu/frontend/article.php?aid=5823&cid=12&t=Neuroscience-Week-at-CITY-College-Europe-Campus&chlang=GR_EN