On 21 September, SEERC successfully organized a webinar titled "Uncovering opportunities for entrepreneurship and small business development" within the context of the MORE project (co-funded by the European Union).
The webinar attracted more than 130 participants who tuned in online and grabbed the opportunity to learn more about the project, its results and areas of work.
The speakers of the webinar Prof. Leslie Szamosi (Director, Pan- European Executive MBA, CITY College, University of York Europe Campus, South-East European Research Centre (SEERC), and Mrs. Roberta Albertazzi (It Solutions for All), introduced the participants to newly developed material and elaborated further on the project's results and purpose!
In detail, the topics covered within the session were:
Discussion about the role of public authorities for the support of multifunctionality of women in rural territories.
Debate on how women can play a key role in the economy of rural areas, covering different thematic (such as social enterprises and ecotourism).
Presentation of the MORE Open Educational Resources (OER) platform, and present and discuss the MORE training.
Presentation on SME development.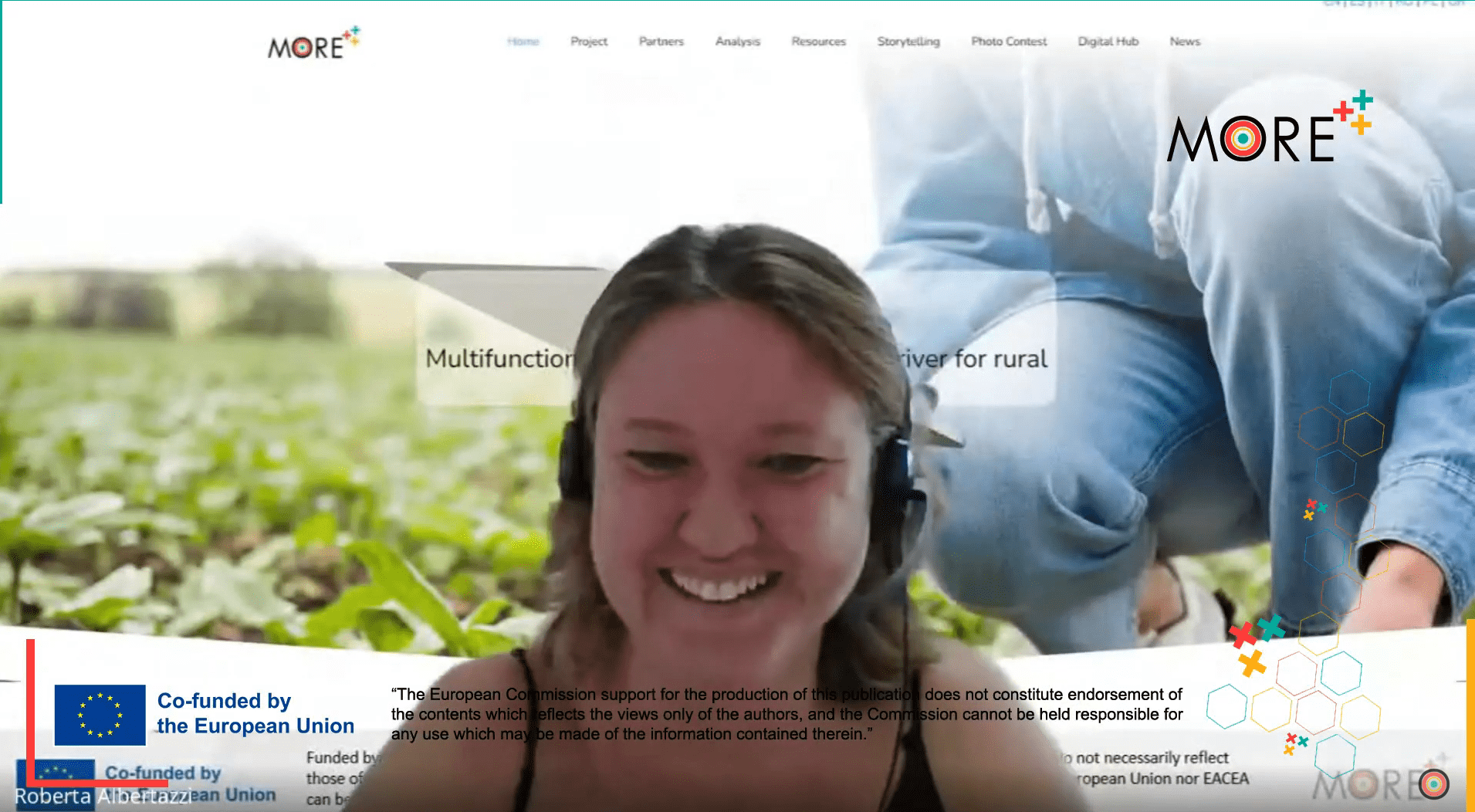 The MORE project ("Multifunctional role of women as a key driver for rural development") aims to improve the access to, and the quality of, training opportunities and qualifications of rural EU women. The realities of women's lives in rural areas have become more diverse in recent decades. In today's society, women assume a "multifunctional role" in the multi-faced context of their families (i.e. child and elderly care) and social and labour ties. This multiplicity of roles contributes significantly to improvement of their families' quality of life, as well as rural socio-economic development, civic engagement, and ways of rethinking the territorial contexts. MORE responds to the need for increasing rural women's skills and capacities and making them direct actors of the social, policy and economic processes at local level.
The webinar is available to everyone who wishes to (re)watch it via MORE's YouTube channel. You can find it here!
More details on the MORE project, here.
Thank you all for your participation!