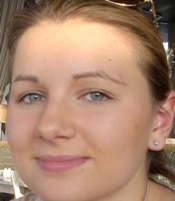 Dr Miljana Mitic
Alumni PhD Student
Affiliation: SEERC
Ms. Mitic obtained her BA degree in Marketing in 2007 and her MA degree in Marketing, Advertising & Public Relations in 2009 from the University of Sheffield. Her MA dissertation topic centered on the contemporary phenomenon of Web 2.0 Communication and its impacts on Marketing and Public Relations practice in Greece. Her current PhD research explores the scope for Web 2.0 implementation within the Relationship Marketing (RM) domain by financial services institutions in the South-East European (SEE) region. The aim of the research is to define parameters and requirements for leveraging the dynamics of Web 2.0 communications in the RM strategies for consumer markets of financial services and to explore the potential for devising Web 2.0-based RM strategies for the financial services institutions in the SEE region. Her works were presented at the 5th Annual SEERC Doctoral Student Conference and at the 3rdAnnual EuroMed Conference.
Supervisors: Dr Sunil Sahadev and Dr Alexandros Kapoulas
PhD Research
PhD Topic: Scope for Implementing Web 2.0 Communications in Relationship Marketing Strategies by Financial Services Institutions: Exploring the Opportunities in South-Eastern Europe.
Participation in
Publications
Click here to view publications by Dr Miljana Mitic