The MENTBEST project's consortium continues to progress in relation to the scheduled tasks and in order to set the main foundation to reach the project's objectives.
Within the project, SEERC is leading two scoping reviews, one on prevalence mental health data and another one on published mental health interventions.
Scoping review 1: SEERC is leading the systematic literature searches to gather available evidence to address the objectives for the Scoping review 1. The SEERC team will synthesize the evidence using a scoping review framework, which neither evaluates study quality nor limits the inclusion of studies based on their design, emerging novel interventions can be captured, including those that may not yet have been evaluated with randomized controlled trials. The aims of the scoping review 1 are:
a) to provide high quality data on the prevalence of sub-diagnostic mental health conditions (primarily depressive, anxiety and stress related symptoms) for COMBINA implementation countries (Albania, Estonia, Spain, Ireland and Greece) and beyond, including demographic, and modifiable risk-vulnerability factors;
b) to identify any changes in the prevalence of mental health conditions associated with rapid and major social, economic, political, digital and other changes, and
c) to address gaps in mental health data, particularly for the vulnerable groups and countries targeted by COMBINA.
The aims of the Scoping review 2 are:
a) to identify and critically review existing interventions focused on improving and preventing mental disorders and sub-clinical mental health conditions, and
b) to map the interventions, and identify gaps, as they have been applied to the five vulnerable groups (children and adolescents, older people, migrants, unemployed, people with a history of mental disorders). A key outcome will be to provide evidence-based recommendations for developing/obtaining high-quality, culturally specific mental health data and interventions to support mental health in particular vulnerable populations.
The Scoping reviews are in progress and the SEERC team will complete and submit the first report of the findings by the end of September.
Stay tuned for more updates from the MENTBEST project!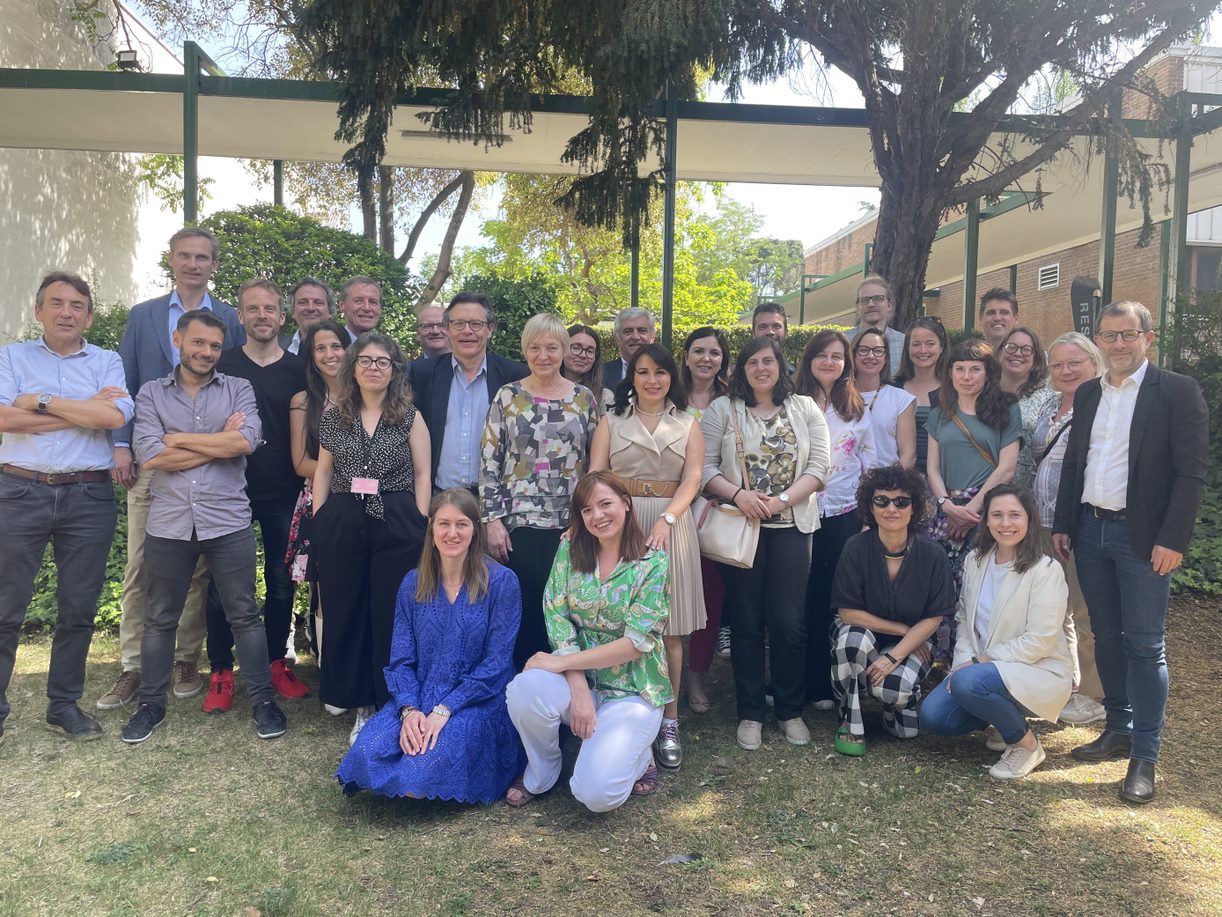 MENTBEST Consortium partners: Photo from the Kick-off meeting of the project on 8-9 May 2023, in Universidad Autónoma de Madrid, Spain.